Suffering from a disability can create financial hardship, but there is no need to face it alone. Hiring an experienced long term disability lawyer gives you access to vital long term disability benefits that could be difficult to obtain by yourself.
As you may know, disability insurance companies want to minimize total cost out, so they are quick to deny legitimate claims. Having an experienced long term disability attorney on your side gives you the best chance of getting approved right away so you can start receiving benefits as soon as possible.
By working with a legal expert, all necessary paperwork will be completed correctly, leaving no wiggle room for insurance companies to file a denial or delayel.
At Ascend Disability, our team of experienced professionals is dedicated to representing workers like you who have worked hard but have suffered a disability. We understand how convoluted the system can be; that's why we offer free consultations.
Contact us today at (855) 445-9787 for your no-cost consultation.
What are Long Term Disability Benefits?
Long-Term Disability (LTD) plans replaces up to 70% of income loss. If the plan is offered by your employer, you should sign up during the initial enrollment period when you can't be denied coverage for a pre-existing condition.
Furthermore, most LTD plans offer income protection if illness or injury prevents an individual from working beyond their in-force STD benefits coverage timeframe
These benefits provide emotional and financial relief, helping individuals cope better with recovery allowing them to focus more accurately on what matters most: health above all else!
Most importantly, to qualify for this type of protection, you must meet specific policy requirements set forth by insurers. This usually includes demonstrating your unable to perform material job functions due to a medical condition.
This also requires submitting comprehensive documentation including diagnostic exams results and personal testimony from qualified healthcare providers.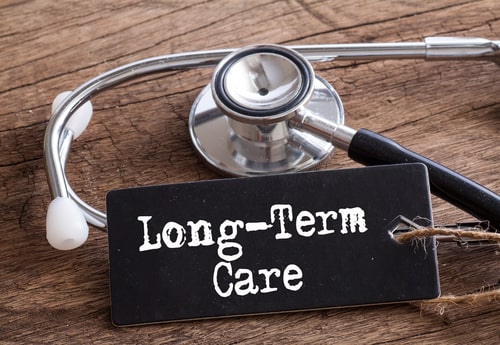 How To Qualify For Long Term Disability Benefits?
In order to qualify for long term disability benefits, you must:
Have worked in a job covered by Social Security.
Have a medical condition or injury that should meet SSA's strict definition of disability.
On the other hand, your condition must restrict basic activities necessary to perform work-related tasks. These may include lifting, standing, walking, and remembering for at least 12 months; If these points are not met, no benefit will be provided.
Why You Should Work With An Experienced Long Term Disability Attorney?
Insurance companies and providers want to minimize the money going out. For this reason, they are quick to deny claims despite them being legitimate. It is extremely important to have an experienced attorney by your side.
At Ascend Disability, we possess comprehensive expertise in all stages of the long-term disability claim process. Our experienced and qualified lawyers provide strategic insight and actionable advice at every stage, from filing a complaint to appealing a denial or unfavorable decision.
Whether you need help getting medical reports from your doctors or cross-examining witnesses during litigation hearings, our team is prepared with detailed knowledge of the legal system that can benefit your case.
We will go the extra mile for you—providing guidance throughout this complex experience as well as advocacy when needed so that you can get back on track sooner rather than later!
Take the first step! Contact us today at (855) 445-9787 for more information.