The hard truth is getting long term disability benefits can be quite difficult. In fact, the long term disability process requires the intervention of a knowledgeable and experienced lawyer in order to claim maximum benefits for injured and disabled workers.
Disability insurance companies are quite creative, and they have many techniques to deny your legitimate claim. They have their own medical consultants to give input on your case even though these experts have never even met you. These consultants may have a different medical opinion from the doctor who is actually treating you.
The insurance company will reject your medical expert's opinion and accept the opinion of their consultants. That's why you need a highly qualified and experienced long term disability attorney to represent you. If not, you may find it difficult to get the benefits you need and rightfully deserve.
Once you become disabled, your insurer should provide for you. Our lawyers refuse to let them do otherwise. Call us today at (855) 445-9787 to see if your conditions qualify you for benefits.
How To File A Long Term Disability Insurance Claim?
To begin, you should submit an initial application for disability benefits on the Internet, over the phone, or in person at your local Social Security Administration (SSA) office.
If you filled out the application correctly and submitted all required documents, you should receive a letter that includes the SSA's decision to approve or deny your claim. It may take about 3-5 months to get a reply from the SSA.
If the SSA's decision is favorable, you will be awarded a monthly benefit payment along with backpay. Backpay is the payment that you should have received during the application process in case the claim had been approved at the initial application date.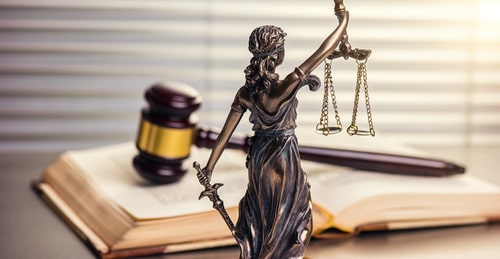 What Happens If Your Claim Is Denied?
If your claim is denied, there is an extensive appeals process in order to reconsider the decision. In fact, the application process contains 4 levels of appeal, and any of these levels can overturn all or part of previous decisions made by the SSA. Here are the 4 levels of appeal:
Reconsideration Stage
Your claim will be resubmitted for review by an SSA representative. The representative should not be involved in the initial denial decision.
Hearing Stage
Your claim will go before an Administrative Law Judge. You are allowed to present evidence, bring forth witnesses, as well as answer questions in support of your claim before the judge. Once the hearing is over, the SSA will send a letter containing a copy of the judge's written decision.
Appeals Council Hearing
If you disagree with the decision of the judge, your claim will be brought before a Social Security Appeals Council.
Federal District Court Appeal
If you don't agree with the results of the appeals council hearing, your only option is to file a lawsuit in Federal District Court.
Why You Should Hire A Long Term Disability Lawyer?
A qualified and experienced long term disability lawyer at Ascend Disability can intervene at any stage of the process. In fact, our expert team can help you by:
Getting the necessary medical reports from all medical experts that treated you.
Refer you to a specialist if additional reports are needed
Obtain expert opinion on your ability to work
Ask for a waiver of an instituted time limit
Cross-examine the witnesses when necessary
Appealing the decision in case you lose and want to fight further
We understand how difficult this process is. For this reason, we recommend hiring an experienced long term disability lawyer.
Ascend Disability Lawyers LLC., is your trusted partner in this regard. We offer free consultations for the benefit of injured workers. Call us at (855) 445-9787 today to schedule your free consultation.