Long-term disability (LTD) insurance, is intended to safeguard against loss of your income if you're unable to work because of a disabling health condition. Unfortunately, insurance providers regularly refuse to pay benefits. That's why it's so important to have an experienced long term disability lawyer on your side fighting for you.
If you or a loved one has recently become disabled and need help filing your claim, or if you have been unreasonably denied or delayed by your disability insurance provider, our expert lawyers at Ascend Disability are here to make a difference. Call us today at (855) 445-9787 to schedule a free, no-obligation consultation.
What Is a Long-Term Disability (LTD)?
Long-term disability (LTD) is an insurance policy aimed at protecting a person from a loss of income in the event of a disabling injury or illness. Unlike short-term disability, LTD usually pays when the disability lasts for a long period of time.
Long-term disability is usually purchased by employers to provide benefits to employees that become disabled and therefore unable to work. The LTD benefits are usually structured as a percentage of your salary.
Long Term Vs Short Term Disability
Disability insurance is an important safety net that supports employees that get hurt and are unable to perform their job requirements. Both long-term and short-term disability serve different purposes depending on the employee's situation.
Short-Term Disability
Short-term disability covers an employee's compensation, supplementing anywhere from 40 to 70 percent of their salary, for a short period of time in case they are unable to perform their job duties due to serious medical conditions, such as an illness or injury. Coverage can last anywhere from several weeks to a full year in certain circumstances.
Long-Term Disability
Long-term disability also protects an employee's compensation, covering about 60 percent of the gross monthly income for an extended period of time. LTD is usually awarded to those unable to perform any job, not just their current job. Coverage can last anywhere from 2 years all the way to retirement, or when the Social Security payments start.
Long Term Disability Benefits
Long term disability benefits typically include a percentage of your pre-disability income, with percentages often ranging between 50 and 70 percent. The onset of the benefits, however, depends on a predetermined waiting period known as the elimination period that can range between 30 and 90 days or even longer.
The duration of the long-term disability benefits once they begin varies widely depending on the specifics of the policy, and can last several years, up until when the policyholder reaches retirement age or perhaps even for life.
Long term disability typically comes in two primary forms:
Own Occupation
Any Occupation
Any Occupation is a type of policy that uses a broad definition of disability. It pays benefits if you're unable to work in any occupation that your experience, education, and training qualify you for. For instance, if you were a surgeon that developed a hand tremor and are unable to continue with your current employment but can still work in a different capacity, this policy wouldn't provide benefits.
Own Occupation
It's a policy designed to provide benefits if you're unable to perform the specific duties of your current occupation because of a long-term disability. A unique aspect of this type of policy is that it continues providing benefits even if you are capable of working in a different occupation. While the policy usually provides more comprehensive coverage, it's more expensive.
Requirements for Long Term Disability
The eligibility for long-term disability benefits usually depends on the severity and duration of the disability and your ability to perform either your current job or any other type of work. You can expect a comprehensive evaluation and analysis of your work history, medical evidence, functional limitations, and treatment records. All these are important factors that determine eligibility.
To apply and receive long-term disability benefits, you are required to send your insurance provider specific information and documents to support your case for long-term disability benefits. While the exact requirements may vary depending on your insurance provider and policy, here are some of the most common items you may be required to provide:
Work history and job description
Physician statements
Medical records
Claim forms
Legal and financial documentation
Witness statements
Independent medical examinations
Income documentation
Your long-term disability insurance provider may also require regular updates along with medical examinations to ensure that you continue meeting the definition of disability as outlined in the policy document.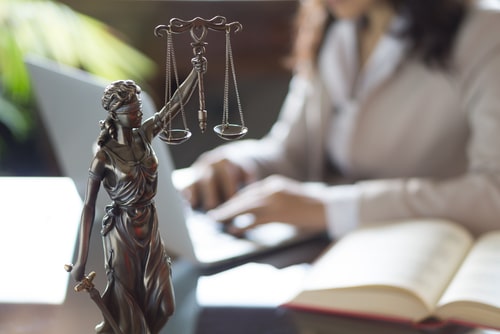 What Medical Conditions Qualify for Long-Term Disability?
The medical conditions that qualify for long-term disability benefits may include mental or physical illnesses, serious injuries, or any chronic conditions that may leave you unable to work for an extended period of time.
The benefits usually kick-in after exhaustion of your short-term disability benefits, and the type of policy and your insurance provider will determine the conditions that actually qualify. Here are some of the most common conditions that qualify for long-term disability:
Chronic pain
Diabetes
Traumatic brain injury (TBI)
Stroke
Parkinson's disease
Musculoskeletal disorders
Crohn's disease
Heart disease
Multiple sclerosis
Mental health-related disorders (depression, anxiety, etc.)
Chronic obstructive pulmonary disease (COPD)
Cancer
Some insurance policies may also provide benefits for certain disabilities caused by occupational injuries or accidents. It's always advisable to check with your long-term disability insurance provider to determine what medical conditions are covered under your specific policy.
What Is the Long-Term Disability Process?
The long-term disability process may vary slightly from state to state, but it usually goes as follows:
I. Request an Application from Your Employer
Your employer's Human Resources Department should provide you with an application along with all the instructions to complete the LTD application. Still, your employer may fail to provide the materials required to apply for LTD benefits. If that's the case, you can get the application directly from the insurance company online.
II. Complete and Submit the Employee's Statement
The Employee's Statement is the section of the LTD application you're responsible for completing. Th requirements here may vary depending on your insurance provider, but you will generally be required to provide information such as:
Your full name
Your date of birth
Your Social Security Number
Date of your work illness or injury
Name of your employer and your occupation
Phone number and address
Prescribed medications
All medical providers and their contact information
Your reason for disability
Your work history and education information
Family members
Last date worked
Any other forms of income you may be eligible to receive.
You should complete this form in detail. Keep in mind that the form doesn't provide much space to write your responses, so you should provide additional pages to respond to those questions fully. You will also need to submit a signed authorization giving the insurance company consent to access your medical records.
III. Acquire Your Employer's Statement
Your employer is also required to complete a portion of the LTD application. Here, your employer will be required to provide information such as:
Effective date of insurance
The date you were hired
The last day worked
Earnings
Whether you returned to work
Title of your occupation
Mental and physical requirements of your occupation
Other income or benefits you are eligible to receive.
IV. Get a Statement from the Attending Doctor
The insurance company will also require your doctor to complete a statement. The insurer will usually request your doctor to provide information about:
Signs and symptoms
Diagnoses
Dates of treatment
Objective findings
Whether the illness or injury is work-related
Types of treatment (medications, surgeries, hospitalizations, etc.)
Estimate of your mental impairments and/or physical limitations
Referrals
Expected return to work date
Any additional remarks.
V. Submit Anything Else That May Support Your Claim
Never assume that the insurance company will gather all medical records and other evidence for your disability claim. If you have anything else you believe supports your disability claim, submit this documentation together with your LTD application.
Doing this could potentially shorten the time you wait for a claim determination and increase your chances of approval.
Don't Wait Until Your Claim is Denied to Hire a Long-Term Disability Lawyer!
Long term disability claims tend to be complex, that's why you need a lawyer representing you. Fortunately, the legal team at Ascend Disability is willing and ready to help you navigate the LTD claim process and increase your chances of being approved.
We can help you:
Anticipate and address possible obstacles and objections
Build the strongest case possible
Lay the groundwork for a successful appeal in case your claim is denied.
Our long term disability lawyers at Ascend Disability will help you navigate the complications of disability benefits, preferably without litigation. Call us today at (855) 445-9787 to schedule a free, no obligation initial consultation and case evaluation.