Many New Orleans veterans mistakenly believe that if the VA denies their claim for disability they are prevented from ever filing again. However, denied claims can be reopened at any time. Indeed, reopening a claim can be an alternative to appealing a denial. You will need a Louisiana attorney experienced with VA disability claims to evaluate which option is better. Here is some general information about opening your VA disability claim.
Your New Orleans VA Disability Claim: General Principles of Reopening Your Claim
As said, if a New Orleans veteran is denied VA disability benefits, he or she has the option to appeal the denial or to reopen the claim at a later date. A previously-denied veteran can reopen his or her case if "new and material evidence" comes to light that calls into question or discredits or rectifies the reasons for the previous denial. See 38 U.S.C. § 5108 ("If new and material evidence is presented or secured with respect to a claim which has been disallowed, the Secretary shall reopen the claim and review the former disposition of the claim."); 38 C.F.R. § 3.156(a) ("A claimant may reopen a finally adjudicated claim by submitting new and material evidence.").
Your New Orleans VA Disability Claim: What is "New And Material?"
In general, "new" evidence is something that has changed or some information that was not previously known/considered by the VA. In general, the new evidence must be "material" evidence in the sense that the information is "important" or central to the disability claim and the reason(s) for denial rather than some minor or trivial or ancillary detail.
There are several broad categories of information that can be considered "new and material" if you are thinking of reopening your case. Among them are:
New Medical Theories and Advancements in Medical Science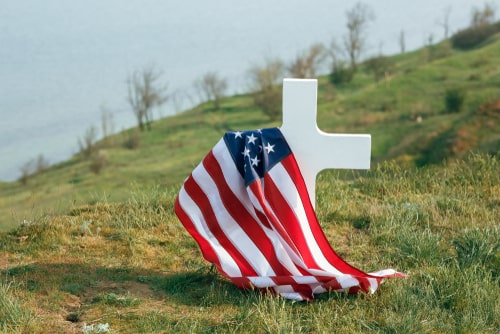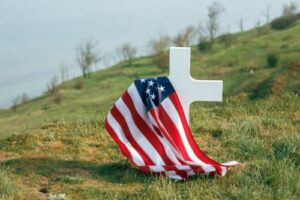 Among the more common examples of "new and material" evidence are medical advances and new medical theories. Medical science is constantly evolving and changing. What might NOT be recognized as a serious medical condition today, might be discovered to be serious tomorrow. Sometimes, it takes time and research to determine the cause of various conditions. Lyme disease is an example where there was a lengthy time-lag between cases and observable symptoms and the discovery of the medical explanation.
Indeed, federal courts have recognized that new medical theories and advancement in the medical sciences can be the basis for reopening a VA disability claims. See Goodman v. Shulkin, 870 F. 3d 1383 (Federal Circuit 2017) (claimant has option to reopen previously-denied claim if new evidence casts doubt on previous theories as to the etiology or pathophysiology of rheumatoid arthritis).
Changes to or Worsening of Your Medical Condition
Some medical conditions change or worsen as time progresses. Under such circumstances, new evidence can be presented such as
Additional medical records showing the changes/deterioration;

New tests and scans; and

Result of new physician examinations; etc.
Reevaluation/Different Diagnosis of Your Medical Condition
Many times, if healing is delayed or the medical condition does not improve, a specialist will be called in or maybe a second medical opinion is needed. Under those circumstances, it is possible that a new physician will make a different diagnosis or present a different prognosis. Such can be the basis for reopening your previously-denied VA claim for disability.
New Evidence Specific To The Reason For Denial
If you are able to uncover new evidence that relates to the specific reason for the denial, that can be the basis for reopening your claim. For example, maybe the VA denied your claim because the VA found that your disability was not "service connected." Hypothetically, let's say your disability related to a shoulder injury, but there is no evidence in your service record that you were treated for an injury to your shoulder. Maybe — somehow — the medical records went missing, but they have recently been located. Maybe the records were misfiled under the wrong name or service number. Now that the medical records have been found, you have "new and material" evidence with which to reopen your claim.
Change in the Law/Change to VA Procedures
Another circumstance where it might be beneficial to reopen your previously-denied claim is where the law changes or where the VA revises procedures that impact the reason for denial. A good example of this was the change with respect to PTSD involving military sexual trauma. The problem was that many of the cases of MST were not reported at the time of the abuse. If there was no record of the abuse found on file, then the VA was required to deny the disability claim. However, the laws and procedures were changed to allow a record of the sexual abuse to be created, even if the sexual assault or trauma was not reported during their active duty. Thus, in 2015, the VA encouraged veterans to reopen their previously-denied cases related to MST.
Your New Orleans VA Disability Claim: The Process for Reopening My Claim
To reopen your claim, you must file a request with the VA. At the moment, the form to complete is VA Form 21-526EZ. Along with the application, you must send to the VA all of the new and material evidence that will establish–hopefully–that you are entitled to disability benefits. Your experienced and skilled VA disability attorney can help you file all the documentation in the correct and proper manner.
Your New Orleans VA Disability Claim: Are the Benefits Retroactive?
If you are successful in obtaining disability benefits after reopening your case, any benefits will NOT be retroactive to the original date of your claim. The benefits will be granted from the date of application to reopen your claim. That is one consideration in deciding whether to appeal a denial or whether to reopen the case. A successful appeal will relate back to the original filing date.
Contact New Orleans VA Benefits Law Firm, Ascend Disability Lawyers, LLC
In addition to the reasons briefly discussed above, here are other valid circumstances where reopening your claim for disability is advisable. You should seek the help of experienced legal counsel. At Ascend Disability Lawyers, LLC, we can help. We have extensive experience helping New Orleans veterans apply for VA disability. Contact us today via email or by calling directly.