The Social Security Application Process Can take some time, so it's important to file as soon as possible if you have a disability. At Ascend Disability, we have years of experience representing people just like you. When you need a professional, we're there for you every step of the way.
There are many important steps to take when you file for your Disability, and if you miss a step or don't have all of the required information, you may risk losing out on the benefits that you deserve. For this reason, you need to call in a professional who understands the Social Security Application process. We can be reached at (855) 445-9787 and offer a free consultation regarding your Social Security Disability.
Our consultation is free, so you have nothing to lose. We can review your case with you and go over any questions that you may have regarding your disability case. Each individual case is unique, and we evaluate the different cases on a case-by-case basis.
What to Know About the SSD Application Process
The Social Security Disability Process can be quite lengthy. The sooner you file, the sooner your case will be evaluated. It's important to contact a professional before you file so that you don't miss any of the important steps.
It's important to be aware of time limits. Each state has different rules and guidelines, so you'll need to know what these are for your specific state. It can take anywhere from three to five months to process your application.
You'll need to collect all of the required documents to show why you are filing for a disability. Documents will include medical records, proof of income, proof of age, and other items that you may need to prove your medical condition. Many people also get statements from friends, co-workers, and family regarding their disability.
Understand and know what the requirements are for your specific disability. There may be different requirements for different kinds of disabilities. You'll need to make sure that you meet these requirements in order to complete your application and have it approved.
Make sure that you follow all of the instructions. It's important to follow all of the instructions and include any and all documents that are requested to prove your case. Any delay could delay your case processing.
After you send in your application, you can follow up on the status of your application. This will help to keep you in the loop and make sure that you are able to send in any possible missing information quickly. This will help to prevent any delays.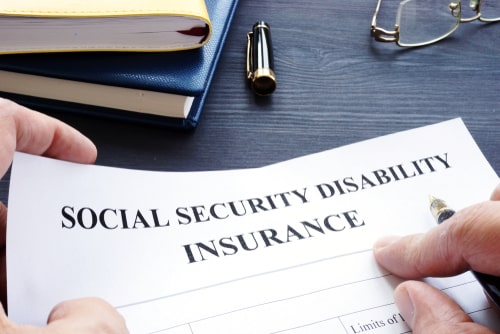 Prepare Documents for Application
Depending on your specific disability, there may be specific requirements that must be met. Prepare the documents according to the specific instructions for your disability to ensure that you meet or exceed all of the requirements. Failure to do so may result in a denial.
How to Submit
Your attorney can help you to submit your application to the Social Security Administration properly. If you fail to submit your application properly, you'll have a delay or even a denial, so it's very important that you submit your application properly.
How Your Application Is Reviewed By the SSA
Once your application is submitted, it will be reviewed by the Social Security Administration. If you have all of your required information, it may be a quick review; if you are missing any documentation, it may cause a delay. You will receive a letter in the mail telling you if you're approved or denied for a disability.
Steps You Can Take to Prepare Your SSD Application
Fill out all of the required forms for your application. Make sure to include all of the required documentation, such as work records, medical records, what job you normally do, and the last date that you worked. If you have statements from friends, co-workers, and family, you should include these as well.
What to Do If Your Claim Is Denied
If your claim is denied, you can appeal your case. Call your attorney for the proper steps to appeal your case. You'll need to resend everything and include any missing information.
The Social Security Application Process can be a daunting task. Call us at (855) 445-9787 for your confidential free consultation. The sooner you call, the sooner we can get started on your case.