At Ascend Disability, we understand the difficulty in obtaining Long-Term Disability benefits. We also know that your disability has drastically altered your life. For this reason we are committed to informing you of all neccasary information to receive what you are entitled to. Let's take a dive into this, when pursuing Long-Term Disability benefits, its important to know the following:
Benefits requirements
The qualified medical conditions
The importance of working with a lawyer
What are the Requirements for Long-Term Disability?
Since The process is rather extensive, knowing the requirements before hand is crucial. This also prevents unnecessary paperwork.
One thing to remember is that this type of coverage is for those who have a medical condition or injury that prevents them from going to work for more than 90 days. Here are some other requirements that must be met before any claim will be approved:
You must not be able to perform your job duties, even with accommodations.
In most cases, you have to be a full-time employee. There are some companies that allow these benefits for part-time employees, but this is not something that can typically be expected.
There must be a medical provider that is able to verify your condition and attest to the fact you are not able to work.
All medical advice needs to be followed. Failing to do so may lead to a denial.
Many carriers have additional requirements. Reviewing your policy can help you understand what these are.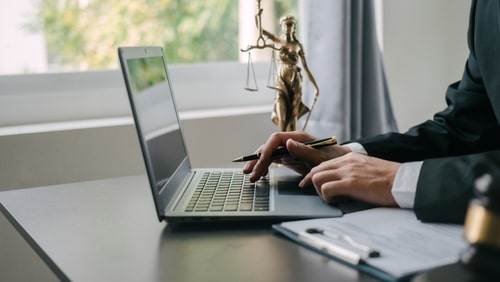 Qualifying Medical Conditions for Long-Term Disability
There are many different types of conditions that make one eligible for long-term disability. You will need to speak with your carrier as well as a legal representative to ensure you are clear about the specifics of your plan.
The most common conditions include:
Heart and lung conditions
Emotional and mental health problems, like bipolar disorder and schizophrenia
Difficulty breathing. Asthma and emphysema are two examples of this type of medical issue
Lupus, HIV complications, and other immune disorders
Back injuries that are considered debilitating, like degenerative disc disease and sciatica
The entire list of medical conditions covered is extensive and cannot be listed here. If you are wondering if you have one that qualifies, reach out to Ascend Disability and we will help you understand your coverage.
Why Hire a Long-Term Disability Lawyer?
There are numerous reasons to hire a long-term disability lawyer, but here are the three most important:
An attorney who specializes in this type of law has seen these cases more times than you have. They know case law, legal jargon, and other information that the average person is not privy to. Hiring a lawyer means that you will already be in a better position than you would be if you did this alone.
The tiniest error can result in claim denial. Imagine filling out a barrage of paperwork and your claim is denied because you spelled something wrong, transposed a few numbers, or placed information in the wrong place.
Having an attorney on your team means that you will have a second set of eyes that can catch things that you may have mistakenly looked over.- Your carrier has independent doctors and attorneys that are working with them and trying to find any reason to avoid paying out claims. They may have investigators that are scrutinizing every move you make. You do not want to go against all of these powerful entities on your own.
If you are struggling with a disability, know you do not have to do this alone. We are here to help you.
Whether you are sure you meet long-term disability requirements or you have some other questions about the process, call Ascend Disability at (855) 445-9787.