If you suffer from a service-related condition, you may be eligible for veterans' disability benefits from the United States Department of Veterans Affairs (VA).
Our trusted VA disability lawyers at Ascend Disability understand the sacrifices you've made for our country, which is why we are committed to helping you obtain the benefits you are entitled to under the law.
If you or a loved one wants to apply for VA disability benefits, or to appeal a denied claim, the trusted veterans' disability lawyers at Ascend Disability can help.
We are committed to providing veterans the prompt, passionate, and personalized service they need to navigate the disability claim and appeal process.
Call us today at (855) 445-9787 for a free, no obligation consultation and claim review!
What is VA Disability?
VA disability compensation, also known simply as VA disability, is the tax-free monetary benefit that's paid to veterans with disabilities resulting from diseases or injuries caused or aggravated by active military service.
You may qualify for VA disability benefits for both physical and mental conditions that developed before, during, or even after service.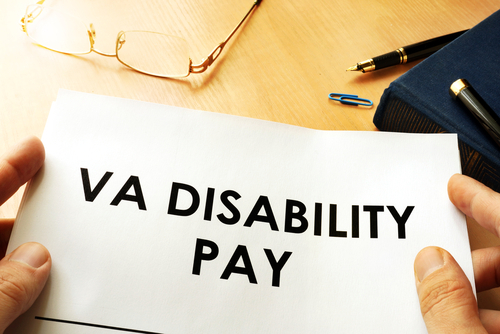 VA Disability Rating
The VA assigns a disability rating after examining the relevant medical records and determining the extent or severity of the disability. The VA then uses the assigned rating to calculate the monthly compensation to be paid for service-related conditions.
The VA assigns disability rating in increments of 10% between 0 and 100%. The rating reflects the extent to which the disability affects your overall health as well as your ability to perform everyday functions. For instance, a disability rating of 25% means that you are 25% disabled.
The VA assigns the disability rating based on several factors:
The presence of multiple service-related disabilities
The impact of the disability on your ability to perform everyday tasks
The impact of the disability on your social life
The impact of the disability on your ability to work
The severity of the disability's symptoms
The presence of secondary conditions caused or worsened by the disability.
All of the factors above come into play in the VA's decision-making process. Once the VA assigns you a specific disability rating, it will be used to determine how much money you receive each month as compensation.
If you want to ensure that the VA assigns you a fair disability rating, you will need medical documents and other documentation to support your initial claim along with any appeals that you file.
What is Form 21-4138?
VA Form 21-4138, which is also known as a Statement in Support of Claim is a form that could potentially play a critical role in how the VA assesses your disability claim. When you fill out this form, the VA will request some specific information from you.
You should be prepared to provide the VA with the following when filling out Form 21-4138:
Your Name
Your Date of Birth
Your Contact Information
Your Social Security Number
Your Service Number
Your VA File Number (Printed on any communication between you and the VA regarding the claim).
The VA will use this to verify your identity and to process your claim. If the VA is missing any of this information, they may be unable to proceed with your claim. It is important to note, that even after providing this information, it could take more than 6 months to receive a decision.
Is VA Disability Taxable?
The disability benefits that you receive from the VA are not taxable. You are not required to include them as income on your tax return. Tax-free disability benefits include:
Grants for homes designed for wheelchair living
Pension payments for disabilities and disability compensation that's paid to veterans and/or their families
Benefits under a dependent-care assistance program
Grants for motor vehicles for veterans that lost their sight or the use of their limbs.
If the VA assigns you a higher disability rating, you may be eligible to claim a federal tax refund in the year when that action is taken by the VA.
If you are a combat-disabled veteran who's granted Combat-Related Special Compensation (CRSC) after an award for Concurrent Retirement and Disability, you may be eligible for a tax refund in the year when the CRSC is granted.
VA Disability for Depression
The VA typically rates mental health conditions differently from physical ailments, and not all psychiatric disorders actually qualify for service-related compensation. Mood disorders such as depression are some of the eligible mental health conditions.
Veterans that suffer from depression may be eligible for VA disability if they are able to demonstrate that it's service-related. Unlike a physical injury or condition, depression requires a  higher standard of proof, along with a service connection. Also, it can be a direct connection or a secondary connection.
A direct service connection refers to one that developed during your military service after your military health screening failed to show any evidence of psychiatric issues, as well as no evidence of issues before service.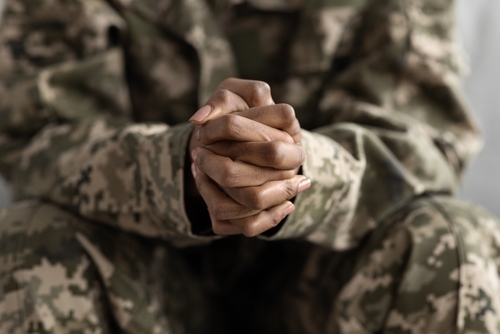 A secondary service connection, on the other hand, shows that the depression or other mood disorder occurred after a physical injury that's associated with chronic pain or traumatic brain injury (TBI) that leads to additional mental and physical issues.
Medical records are critical, including civilian and military, along with current treatment records from either a private provider or the VA. A "nexus letter" from your doctor plays a critical role in establishing the connection between military service and your depression.
VA Disability Process
The process of filing a claim for disability compensation may seem complex, Initial applications are regularly denied even when applicants are clearly eligible and entitled to receive VA disability compensation. For this reason, It is important to contact an experienced veterans disability lawyer.
The claims process for VA disability includes the following steps:
1. Application
You can either file the application yourself or ask the trusted team of VA disability lawyers at Ascend Disability for help. You need to get the initial application right since benefits are awarded retroactive to the date when the initial claim is filed.
Whether your application is denied at the initial or appeals (final) stage due to an error, you may be forced to start all over with a completely new claim. This can cause you to lose months or perhaps even years of retroactive benefits.
2. Processing
The VA will then review the claim you have filed, gather evidence, review the evidence, make a recommendation, review the recommendation, and eventually assign you a disability rating and decide on the amount of benefits, if any, to be awarded.
The VA may at any point in the process decide that additional evidence is needed, which sends the claim back to the information gathering stage.
3. Initial Application Acceptance or Denied
If your initial claim is accepted, congratulations. However, if the VA has denied your claim, you have the right to appeal that decision both within the VA itself as well as in the United States courts in the following sequence:
Board of Veterans Appeals or Decision Review Officer
U.S. Court of Appeals for Veterans Claims
U.S. Court of Appeals for the Federal Circuit
U.S. Supreme Court
4. Notice of Disagreement (Appeal)
Filing a notice of disagreement is the first step in the VA disability appeals process. You can opt to have the Decision Review Officer (DRO) review your case or take your appeal to the Board of Veterans Appeals.
In straightforward cases, requesting a DRO review usually makes sense. For instance, if there was an obvious mistake in the decision, or solid new evidence that clearly proves your case comes to light, a DRO review would likely be your best option. In more complex cases, however, we usually recommend taking your case to the Board of Veterans Appeals.
Obtaining VA disability benefits can be a lengthy and challenging process and every case is different. That's why it makes sense to discuss your case with lawyers who are experienced in VA disability appeals such as those at Ascend Disability.
Call Our VA Disability Lawyers Today!
Do you need help applying for veterans' disability benefits or appealing a denied claim? Ascend Disability is here to help. Our lawyers understand the devastating impact of a disability caused by an injury suffered while in military service.
We are dedicated to helping you collect the benefits you need to support yourself and family.
We offer a free initial consultation and there's no obligation to hire our firm. We also don't charge upfront fees, which means that there's no risk to you in meeting with us.
If you want to apply for VA disability benefits or appeal a denied claim, call our experienced VA disability lawyers today at Ascend Disability at (855) 445-9787!