Veterans who sustained service-connected disabilities may be eligible for disability benefits from the U.S. Department of Veterans Affairs (VA). Various disabilities qualify for benefits, from knee and back problems to hearing loss and loss of limb.
VA disability benefits is a major source of financial help for you and all veterans in New Orleans and nationwide. In fact, over 3.5 million veterans receive monthly disability benefits each month, according to the Congressional Budget Office (CBO).
In this guide, we provide a basic overview of veterans disability and the process of applying for benefits. Before you begin, note that the application process can be daunting and challenging, and denials are not uncommon.
Fortunately, there is help available. Our veterans disability attorneys in New Orleans will answer your questions about eligibility and help you pursue benefits. Call Ascend Disability Lawyers at (855) 445-9787 for more information.
What Type of VA Disability Benefits Do I Qualify For in New Orleans?
The first step to getting veterans disability benefits is identifying the type of benefits for which you qualify. Our New Orleans VA disability attorneys will evaluate your disability and other criteria to match you to the proper disability benefits program. Three common VA disability programs are:
Disability Compensation
A tax-free monthly benefit paid to veterans with disabilities that result from a disease or injury incurred or aggravated during active military service or for veterans with post-service disabilities related to injuries or illnesses occurring in service. This is the most common type of veterans disability benefit and will be the subject of this page.
Dependency and Indemnity Compensation (DIC)
An income-based, tax-free monthly benefit the VA pays to surviving spouses, children, or parents of service members who died while on active duty, during training, or who died from service-connected disabilities.
Special Monthly Compensation (SMC)
Under special circumstances, veterans or their family members may be entitled to additional tax-free benefits referred to as SMC or aid and attendance. Veterans who need the aid and attendance of another person or who have a specific disability may qualify for SMC.
The VA also maintains additional benefit programs veterans may qualify for, including insurance and housing benefits, such as Adapted Housing grants; Service-Disable Veterans' Insurance; and Veterans' Mortgage Life Insurance.
For financial security, veterans should capitalize on all the benefits for which they qualify. However, many veterans are unaware of all the available programs and benefits. Call (855) 445-9787 to speak to a VA disability lawyer in New Orleans at Ascend Disability Lawyers. We will review all the programs for which you might qualify.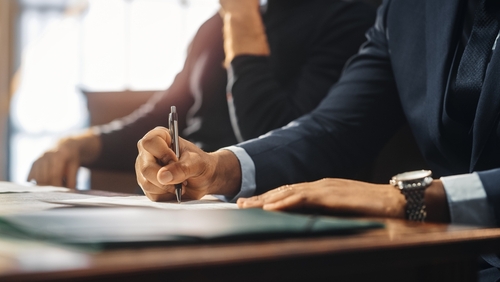 What are the Eligibility Criteria for VA Disability Compensation?
As we help disabled veterans explore their qualification for these benefits, we start with three basic criteria:
You sustained a service-connected disability. A service-connected disability is an injury or disease linked to your service in the military, be it active duty, active duty for training, or inactive duty for training. Pre-existing conditions aggravated by your service may also qualify as a service-connected disability;
You did not receive a dishonorable discharged; and
You have a disability rating (discussed in the next section) of 10 percent or more.
One feature that makes VA Disability Compensation different from many other types of disability programs, like Social Security disability benefits, is that VA Disability Compensation eligibility is not contingent upon your income or ability to work.
"Disability Compensation payments are meant to offset the average earnings lost as a result of service-connected conditions, whether or not a particular veteran's condition has reduced his or her earnings or interfered with his or her daily functioning," explains the CBO. "Disability compensation is not means-tested; veterans who work are eligible for benefits, and, in fact, most working-age veterans who receive disability benefits are employed."
Thus, much of our efforts for our clients go to proving that the veteran's disability is connected to his or her service and establishing a fair disability rating.
How Does the VA Determine My Disability Rating?
Disability ratings are an important part of Disability Compensation. We put significant effort into ensuring our clients receive a fair disability rating. Not only does the disability rating factor into eligibility, it also factors into the amount of benefits the disabled veteran receives.
Ratings are complex because veterans often have more than one disability and each disability has a different rating. To account for multiple disabilities, the VA uses what is called the "Whole Person Theory" to determine veterans' disability ratings and the combined rating table found in 38 CFR 4.25. Using this theory ensures no veteran receives a disability rating of more than 100 percent.
The VA requires thorough and convincing supporting evidence to evaluate the veteran's disability and assign a rating. "You are strongly encouraged to submit as much evidence as possible with your claim to help minimize processing time," the VA encourages. In other words, the more evidence you have, the better. With a new disability claim, there are three types of evidence we will need to submit:
Medical evidence of a current physical or mental disability
Evidence of an event, injury, or disease in service
Evidence proving a link between your disability and your military service. "Medical records or medical opinions are usually required to establish this relationship," explains the VA.
Specifically, some of the types of evidence and documentation we send to the VA on behalf of our clients include:
Your service personnel file
All medical records for your service-connected disables from all treating physicians
Records of care and treatment you received
Medical exams and opinions about your disabilities
A letter from a doctor noting that your condition "is more likely than not" related to your military service
Buddy letters from credible persons with direct knowledge of the event that caused your disability
Lay statements from others familiar with your condition
We build your case with detailed record retrieval, active evidence collection, and careful document review to ensure the VA receives the evidence required to establish a fair disability rating.
VA Disability Rating Example
Once the VA has the evidence it needs, how does it assign a final disability rating? Let's say a veteran has three disabilities: Post-traumatic stress disorder (PTSD), rated at 30 percent disabling; diabetes, rated at 20 percent; and peripheral neuropathy, rated at 10 percent. The VA does not add up the ratings to get the total; i.e., the veteran is not 60 percent disabled.
Rather, the VA begins with the larges disability and finds it in the left column of the combined rating table. In this case, find 30, for the veteran's PTSD, in the left column. Then move to the right to find the intersection with the column for 20 (i.e., this veteran's second-highest rated disability, for diabetes). You will see 44, indicating a 44 percent disability rating for these two disabilities. Again, you can find the table in 38 CFR 4.25; here is a small section of the table for our example:
But now you have to account for the 10 percent disability for peripheral neuropathy. Head to the left column again, but this time look for 44. Move to the right to find the intersection of 44 and 10. Here's a section of the combined rating table again:
The final rating is rounded to the nearest ten. Using this method, the VA determines the veteran has a 50 percent disability rating.
A lot of evidence and review clearly goes into establishing a disability rating. Make sure your claim contains complete documentation and evidence. Otherwise, the VA may request additional documentation, which delays your claim, or may outright deny your claim. Work with our New Orleans veterans disability lawyers to ensure you submit a complete application to avoid delays or unwarranted denials.
What Does the Compensation Claims Process Entail?
You initiate the claims process when you fill out the necessary paperwork and submit your application and evidence to the VA. The claims process for veterans disability benefits involves eight distinct steps or stages, each of which we help our clients navigate to prevent delays and to deal with any obstacles that might arise.
Step 1 – The VA receives your claim. If you applied online, you can view your receipt in your list of "Online Claims" within about an hour after submitting your claim. If you applied by U.S. mail, it will take the VA a week to record receipt of your claim.
Step 2 – The VA assigns your case to a Veterans Service Representative for review. The rep will determine if the VA needs any additional evidence. (If your evidence is sufficient, you will skip Step 3 and go straight to Step 4.)
Step 3 – The rep will gather evidence from appropriate resources, e.g., from you, your doctors, other medical professionals, government agencies, etc.
Step 4 – The VA will review all the evidence. At this point, it is not uncommon for the VA to notice gaps in your medical records or require more information and send your case back to Step 3 to gather more evidence.
Step 5 – The rep will recommended a decision about your case and prepare documents for the VA to make a determination.
Step 6 – The VA will review the rep's recommendation and either make a final award approval or send the claim back for further processing, more information, or additional evidence.
Step 7 – The VA will prepare your claim decision packet for mailing, which includes details about the VA's decision and your award.
Step 8 – The VA will mail your packet to you via U.S. mail. Allow for standard shipping times.
What Obstacles Might I Encounter During the Claims Process?
Unfortunately, some veterans find that the process is fraught with obstacles. One of the most stressful things that can happen to disabled veterans is when the VA makes mistakes that thwart or stall your benefits. Some examples of errors the VA may make on disability claims and benefits include:
Fail to notify claimants of necessary evidence
Lose documents
Fail to thoroughly review evidence
Miscalculate disability ratings
Obtain an inadequate medical opinion
Wrongly deny claims
Prematurely cease benefits
Our veterans disability attorneys not only help you compile and submit a complete application to prevent these obstacles as much as possible, we also anticipate potential obstacles and address them if they arise. Our thorough case building and evidence collection keeps us prepared to deal with any questions, requests, or other obstacles the VA presents.
How Much Will My Disability Compensation Benefit Be?
This is one of the most frequent questions disabled veterans ask about VA disability benefits. The following is just a general overview of how the VA calculates disability benefits. Our veterans disability lawyers can offer a more specific estimate of your benefits after reviewing your case and circumstances, so be sure to set up a consultation by calling us at (855) 445-9787.
For veterans who with a 10 or 20 percent disability rating, their monthly check in 2017 amounts to $133 or $264, respectively, regardless of their number of dependents. For veterans with a 30 percent or higher rating, there are two factors that determine how much the disability benefit will be: number of dependents and disability rating.
The chart below shows Disability Compensation amounts for two sample veterans: one with no dependents, and one with a spouse and dependent child.
| | | |
| --- | --- | --- |
| Disability Rating | Veteran Alone | Veteran with Spouse & Child |
| 10% | $133 | $133 |
| 20% | $264 | $264 |
| 30% | $408 | $492 |
| 40% | $589 | $702 |
| 50% | $838 | $978 |
| 60% | $1,062 | $1,230 |
| 70% | $1,338 | $1,534 |
| 80% | $1,556 | $1,781 |
| 90% | $1,748 | $2,001 |
| 100% | $2,915 | $3,197 |
Veterans with more than one child will receive an extra $24 to $80 for each additional child, depending on disability rating.
Can I Appeal the VA's Decision About My Disability Benefits Application?
Yes, federal law provides you with the right to appeal the VA's decision if you disagree with it. We can assist you with filing a Notice of Disagreement (NOD) with the VA to initiate an appeal.
We review your decision packet and identify the errors or decisions you disagree with. Then, we begin collecting pertinent evidence to refute any errors the VA made so we can present them to the representative who will oversee your appeal.
There are several levels of appeals we can utilize for your VA disability benefits, if need be.
Level 1 – The first step is to ask the VA for a Decision Review Officer (DRO) to either review your case and make a new decision or ask for a hearing before a DRO. Which option we select depends on the specifics of your case.
Level 2 – If you are not awarded benefits after the DRO makes a decision, we can appeal directly to the Board of Veterans Appeals (BVA). (Note, we can actually skip step one and initiate your appeal directly with the BVA, but having a DRO review your case first might settle your claim sooner, and it will afford you that extra level of appeals.)
Level 3 – If you still have not been awarded your benefits at this point, we will discuss your next options and counsel you on the best way to proceed. This may mean appealing to the U.S. Court of Appeals for Veterans Claims, asking the BVA to reconsider its first decision, or reopening the claim at the VA Regional Office.
Why Should I Work With a Veterans Disability Lawyer in New Orleans, LA?
You have the right to obtain legal counsel and representation when applying for VA disability benefits in Louisiana. It is prudent to have a veterans disability lawyer by your side during the process because it will secure representation from a legal professional who knows the ins and outs of the VA disability process, can help you collect evidence, can assist with appeals, and can answer your questions along the way.
For a veterans disability lawyer in New Orleans, consider Ascend Disability Lawyers. We know how to obtain the necessary evidence to establish a service connection and a fair disability rating. When you enlist our help, we can:
Explain the benefits you may be entitled to.
Help you fill out necessary forms.
Estimate your Disability Compensation benefit.
Review your case and identify weaknesses or gaps, and then begin collecting the information needed to strengthen your claim.
Talk to your physicians and request detailed opinions about your disability.
Have doctors who specialize in your disability or illness evaluate your case and submit a detailed opinion.
Weed out irrelevant or unsupported facts and evidence, and focus the claim documentation on relevant and supportive information.
At our firm, we consider it our privilege to serve U.S. veterans and help them take advantage of the benefits and programs they earned. We understand how important your benefits are to you and your family, and would be happy to assist in any way possible. Call our office today at (855) 445-9787 for a no-cost consultation.