Trauma disorders can cause severe interruption to a person's life, interfering with their ability to function and work. Those who struggle with these conditions can apply for Social Security Disability (SSDI) benefits. If you or a loved one are unable to work because of PTSD or another trauma disorder, it's time to exercise your legal rights.
Ascend Disability Lawyers, LLC is here to help clients in Louisiana and around the country apply for the SSDI they need.
The Basics of Trauma Disorders
A number of different medical conditions are grouped into the umbrella term "trauma disorders." Two common examples are post-traumatic stress disorder (PTSD) and adjustment disorder. These and other issues can result in debilitating symptoms that include:
Intrusive thoughts
Inability to focus or concentrate
Flashbacks
Anxiety
Depression
Impaired social functioning
These are valid problems that can seriously disrupt a person's ability to work and otherwise function. They generally arise in response to a traumatic, and sometimes dangerous or life-threatening, event. Victims of crime, accidents, and war veterans frequently experience these disorders.
How Medical Evidence Can Substantiate Your Claim
Claiming Social Security Disability benefits, regardless of the condition, requires presenting compelling medical evidence to the Social Security Administration (SSA). Medical evidence must substantiate how severe the condition is and how it affects the claimant's ability to work.
A claimant will likely submit records such as:
Diagnoses from licensed mental health professionals
Detailed treatment histories, sometimes over an extensive time period
Prescription medication records
Therapy notes
Merely having the condition is not enough to qualify, however. It must be evident that the trauma disorder prevents the claimant from performing gainful employment. For instance, the evidence should show how the disorder impacts concentration and the ability to focus.
If social interactions (such as those commonly encountered in the workplace) are impaired, this fact lends itself to a strong claim. So does the inability to handle stressors that are typically present in a work environment. A Louisiana disability benefits attorney can assist you with this.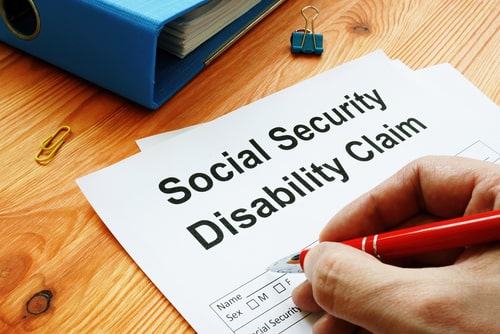 Using Personal Statements and Non-Medical Evidence
Personal statements and other non-medical evidence can also demonstrate the impact of the disorder on the claimant's life. Friends, relatives, and colleagues can offer supporting statements that provide another perspective and additional details about the condition. The objective is to explain to the SSA the negative effects of the disorder on your employment prospects.
To that end, evidence from vocational experts can provide third-party testimony in the claimant's favor. These experts have specialized knowledge about the demands of various jobs. They can explain, with reference to the claimant's work experience and disorder, the jobs that the claimant can (or cannot) reasonably perform.
For instance, the vocational expert can discuss why the claimant's traumatic condition makes it impossible to perform vital work-related tasks.
Why You Need a Social Security Disability Lawyer
Guidance from a Louisiana SSDI lawyer will help connect the specifics of your disorder to your inability to work. A knowledgeable attorney will understand what the SSA looks for when evaluating applications for disability benefits.
Bear in mind that the SSA has specific criteria when it comes to deciding whether a disorder qualifies. There are also procedural steps that must be followed to claim SSDI and, if necessary, appeal an adverse decision. We can help with all of these and more.
We're Here to Help You Claim the Benefits You Need
Trauma disorders are often debilitating, but SSDI claimants must be sure to present a good case to the SSA. Our team understands how these conditions can inhibit one's ability to hold down gainful employment.
If you're facing a medical problem that gets in the way of your job, let us evaluate your eligibility for disability compensation. Call Ascend Disability Lawyers, LLC now at (855) 445-9787 or fill out our contact form to schedule a free consultation.