When lawsuits are brought over Social Security Disability Insurance (SSDI), frequently they involve claims that have been denied under the justification that there's insufficient medical evidence to demonstrate a disability. Denial of claims can sometimes happen if there are missing medical records, an inadequate medical statement, and/or a medical statement done by a doctor that is not approved.
And yet, the ability to obtain benefits under the program completely relies upon a diagnosis from a medical professional indicating that someone is unable to engage in any substantial gainful activity by reason of any medically determinable physical or mental impairment which can be expected to result in death or which has last or is expected to last for a continuous period of no less than one year.
Medical Record Process for Claims
The Social Security Administration contracts with state agencies to facilitate disability determinations. If the state agency cannot obtain the information it needs from the claimant's existing medical records, the state agency may decide to purchase a consultative examination from a doctor or other medical professional who contracts with the state agency.
The Administration oversees this process via promulgating various guidelines regarding the standards for these consultative examinations and the consideration of the reports that come out of them. Specifically, the Administration's regulations require that any evidence used in making disability determinations be based on "acceptable medical sources," where acceptable medical sources include "licensed physicians." Adjudicators are required to always consider these examination reports along with the rest of the medical records; even the reports are prepared by a qualified examiner.
2015 Class-Action Lawsuit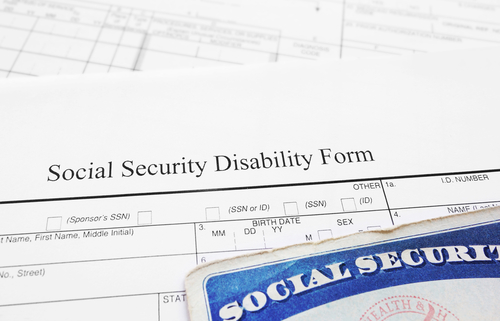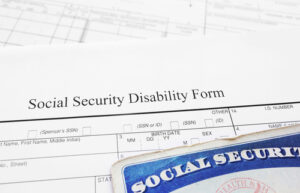 In 2015, a class action was filed against the Social Security Administration over the Administration's reliance on medical reports from a doctor that it technically disqualified. According to the allegations, after the plaintiffs were specifically sent to this doctor, the doctor performed cursory examinations, referencing laboratory tests that were never done, and making medical statements that were inconsistent with the plaintiffs' previous medical records. Plaintiffs were then notified that their benefits were being terminated and/or their applications outright denied because they were no/longer disabled, a prognosis that was based on the medical records associated with the doctor's findings. At no point were the plaintiffs notified that the doctor had been disqualified.
The main plaintiff, Kevin Hart, suffered from limited mobility, emphysema, and diabetes following a car accident and attack. He was found to be disabled by an administrative law judge five years prior and yet, due to the examination of the disqualified doctor, the Administration terminated his benefits. The other plaintiffs suffered from lumbar degenerative disc disease, anemia, depression, hypertension, asthma, anxiety, and lower back pain. Their applications were denied based on the doctor's insufficient diagnoses.
Although the state agency had taken corrective action against that particular doctor, unfortunately, none of the plaintiffs had been informed that the state agency had sent the doctor a corrective action letter regarding deficiencies in his consultative examinations and the quality of his reports. Following years of complaints about his practices, the doctor was removed from the consultative examination panel. The plaintiffs—as well as countless others who depended upon the SSDI program—were never notified.
In filing a class complaint against the Administration, plaintiffs ultimately requested that the court order the Administration to reopen all prior determinations that involved terminating or denying SSDI benefits that involved that particular doctor, as well as offer plaintiffs an opportunity for a new medical exam from an approved, qualified medical professional.
The Administration moved to dismiss the lawsuit on the basis that the Plaintiffs had not first gone through the Administration's internal appeals process, but the District Court denied the motion, finding that administrative exhaustion would be futile. The federal judge also certified the class of disability benefits applicants, finding that the Administration applied the same allegedly unlawful policy to each member of the proposed class. In November 2016, the Court then preliminarily approved the agreement set forth in Settlement Agreement between the parties, expanding the class of individuals whose benefits were denied or terminated.
As this case moves forward, it will be important to follow the decision associated with it, as it will affect the ability for SSDI participants to obtain justice with regards to a fair and impartial medical records process. It also raises important questions about the Administration's oversight of its own program, as well as its obligation to ensure that people are provided with quality disability determinations instead of being penalized for medical record issues that aren't their fault.
What about Employers? What Is ERISA?
The Employee Retirement Income Security Act is a federal law that sets minimum standards for pension and health plans in the private sector. Although distinct from SSDI, sometimes the two programs can overlap when people who become disabled file both SSDI claims and claims for benefits under long-term disability policies provided by their employer under ERISA.
Social Security Disability Lawyers Serving New Orleans
If you need assistance with your application, have already applied and had your application denied, or had your benefits terminated, we can help. There are four levels of appeals: reconsideration by the state agency, obtaining an administrative hearing, having your case reviewed by the Appeals Council, and then having it reviewed in federal court. Each stage has strict time limits in terms of filing your appeal.
In some cases, class-action lawsuits are appropriate, particularly when a group of individuals has suffered from similar injuries in association with the program. In addition to the one discussed above, other SSDI-related class action lawsuits have involved claims that disability applications have been improperly reviewed and denied.
Our SSDI claims lawyers have helped countless individuals secure much-needed financial relief due to their disabilities. Contact us today to set up a consultation and find out how we can help you move forward with your claims.