Getting injured in the workplace can be a devastating experience, not only for you but your family. From medical bills to pain and suffering, there is immense stress on everyone involved. Also, going to battle with employee insurance companies can be difficult.
Unfortunately, these organizations will always do their best to pay out minimal amounts of money; We believe you are entitled to compensation that covers everything related to not being able to work. For this reason, its important to contact an experienced Louisiana workers compensation lawyer.
With extensive experience working with both employers and claimants, Ascend Disability Lawyers LLC. is your trusted partner in LA to represent your case.
Our skilled attorneys understand Louisiana's workers' comp laws and can provide tailored advice depending on each individual case.
With success stories spanning several million dollars in settlements due to our representation, Ascend Disability has established itself as LA's trusted law firm when it comes to securing maximum relief from workplace-related injuries or illnesses.
Contact us today at (855) 445-9787 to learn more about how we can assist with your worker's compensation needs!
What is Workers' Compensation?
Workers' compensation provides medical care for injuries and indemnity wage benefits as well as vocational rehabilitation services to support employees through rehabilitating their condition or finding new employment.
Employers are responsible under the law to pay these premiums via their insurers directly to employees who experienced an on the job injury.
It's a legal obligation that must be fulfilled no matter what circumstances arise. This allows employers to protect themselves from unexpected costs associated with work-related accidents and guarantee worker safety at all times.
How Do I Know If My Injury Is Covered by Workers' Comp?
Workers' compensation law in Louisiana seeks to protect employees injured while on the job, either through an accident or due to occupational disease. For Mental injuries, they must be proven by clear and convincing evidence; Directly being caused by a physical injury or sudden unexpected stress related to employment.
An 'accident', as defined is any immediate and violent precipitous event happening without human fault that produces objective findings of injury at once;
Whereas 'occupational disease' refers specifically to conditions associated with particular trades, occupations, processes etc., where employee exposure has occurred.
The goal of this law in Louisiana is to provide reassurance for those affected and to fairly compensate them.
Your lawyer is the best person to evaluate your specific case and determine whether your injury falls under the Workers Compensation Act of Louisiana. Our lawyers here at Ascend Disability are well-experienced in this regard. We are ready to help you.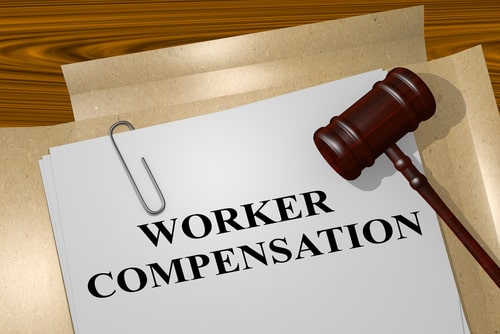 What Are The Types Of Workers' Compensation Benefits In Louisiana?
Workers' compensation insurance is an important resource that provides much-needed financial assistance to employees injured on the job or suffering from work-related illnesses in Louisiana. With this coverage, businesses can provide protection against risks while ensuring their staff receives necessary medical care as well as income support.
Employer's liability insurance included with such policies covers legal expenses should an employee sue them over injuries incurred during employment; however, accepting compensational benefits usually serves as an exclusive remedy prohibiting such claims from being pursued further in court.
The 4 types of workers' compensation benefits in LA are:
TTD or Temporary Total Disability
PTD or Permanent Total Disability
PPD or Permanent Partial Disability
SEB or Supplemental earnings benefits
What Should I Do If I Am Hurt On The Job?
Inform your employer or his/her representative that you are hurt.
See the company doctor or any other medical professional assigned by your employer as soon as possible and follow his/her instructions.
Maintain a written record of your injuries and symptoms.
Take photos of the injuries – if they are visible.
File a WC claim with the assistance of an experienced workers' compensation attorney in LA.
The most important thing is to rest and recuperate.
How Can A LA Workers' Compensation Lawyer Help Me?
With an experienced lawyer in LA, who is well-versed in the workings of workers' compensation law, you can rest assured that your rights will be protected and receive the highest possible benefits for your injuries.
A good attorney will have extensive knowledge of legal proceedings involved in filing a claim. Also, they will know the applicable laws to expedite settlement negotiations to obtain maximum benefit from insurance companies.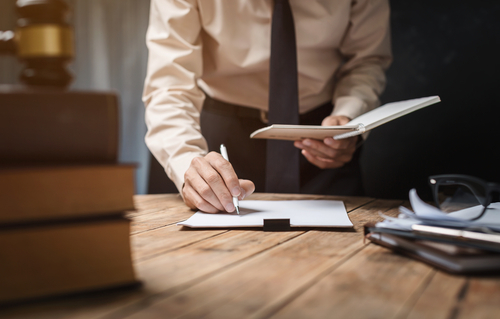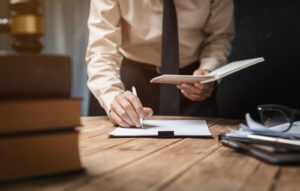 How Much Does A LA Workers' Compensation Attorney Cost?
Our experienced attorneys work on a contingency fee basis, which means that we only get paid if we win your case. You don't have to worry about paying anything upfront!
Instead, a percentage of won compensation is taken after successfully resolving your case. We have decades worth of experience fighting for employees rights in Louisiana. At Ascend Disability, we will protect your legal rights.
Steps For Filing A Workers' Compensation Claim In Louisiana
Obtaining medical treatment for your injuries and reporting the injury to the employer.
The employer should notify their workers' compensation insurance carrier of the injury.
The workers' compensation insurance carrier may either approve or deny the claim for benefits.
If the claim is denied by the insurance company for whatever reason, the employee has several options. If they have legal counsel, their WC lawyer will notify them of their options, but they typically include the ability to request a reconsideration or file an appeal.
What Responsibility Does The Employer Have In The Workers' Compensation Process?
Providing safe working conditions to their employees
Respecting the rights of every employee
Filing a First Report of Injury
Cooperating with the parties that investigate the matter
Permitting the recovered employees to resume their duties
Cooperating with Louisiana's Workers' Compensation Board
What Are My Rights After An On The Job Injury?
If you are injured in the workplace, it is essential to understand your rights when it comes to filing a claim for compensation benefits. Workers' compensation laws vary greatly from state to state, so obtaining legal advice can ensure maximum compensation and support.
Also, knowing specific types of coverages allows individuals access to resources such as specialized treatment plans along with potential lifelong support, in the event of permanent impairment.
What Can I Do If My Claim Is Denied?
If your benefits claim is denied, you must act quickly to dispute the claim. In Louisiana, that involves filing a Disputed Claim for Compensation.
From there, it will take months before getting in front of an appropriate judge.
Employers have 15 days thereafter to respond on record with what they call an 'Answer'. Having professional legal advice from our lawyers throughout this process would be highly recommended.
Are There Deadlines For Filing A Workers' Comp Claim In Louisiana?
In Louisiana, you are able to file a claim for medical benefits within one year of the date of the accident or three years from the last payment made by the workers' compensation insurance company.
This ensures that injured workers are given sufficient time to make their claims and receive necessary medical treatment before any statute of limitation expires.
Can An Independent Contractor File A Workers Comp Claim In Louisiana?
Independent contractors are not usually eligible for workers' compensation benefits in Louisiana.
Can You Be Fired For Filing A Workers Comp Claim?
No, the employer can not fire or demote employees for reporting an injury or filing a workers' compensation claim.
Can I Sue My Employer?
If you can prove that the employer's negligence caused your injuries, you have a solid basis for litigation.
What Is My LA Workers Compensation Claim Worth?
Are you looking for an experienced Louisiana Workers Compensation Lawyer? Our legal team is here to help make the process easy, efficient, and hassle-free. With years of experience in workers' comp law, we are able to provide you with personalized advice tailored just to your situation. Our attorneys are dedicated to obtaining maximum compensation on your behalf.
Contact us today at (855) 445-9787!