For many veterans and military service members, a disabling illness or injury is often an unfortunate aftermath of the time spent in service to our country. Fortunately, you may be eligible for veteran disability benefits from the Department of Veterans Affairs (VA).
Ascend Disability helps individual veterans with their VA disability claims and/or appeals. We take pride in helping those that have served our country.
We have extensive experience arguing cases before the Regional VA offices, the Court of Appeals for Veterans Claims, the Board of Veterans' Appeals, and the Court of Appeals for the Federal Circuit. Our team is uniquely equipped to help veterans navigate the VA claims and appeals process.
Reach out to us at (855) 445-9787 to schedule a free consultation and claim review with our Oklahoma VA disability lawyers.
What is VA Disability?
Veteran disability compensation is a tax-free benefit that's usually paid to veterans for any disabilities that resulted from or were made worse by diseases or injuries that occurred while on active duty, active duty for training, and certain inactive duty training. VA Disability compensation can also be paid to you if you were disabled from VA healthcare.
If the VA determines that you got disabled from service-connected conditions, you will get a disability rating. Based on your rating, you might be eligible for additional benefits, including:
Priority Medical Care
Vocational Rehabilitation
Clothing Allowance
Automobile Grant & Adaptive Equipment
Disabled Veterans
Grants for Specially Adapted Housing
Service-Disabled Veterans Insurance
Military Exchange & Commissary Privileges
Federal Employment Preference
State/Local Veterans Benefits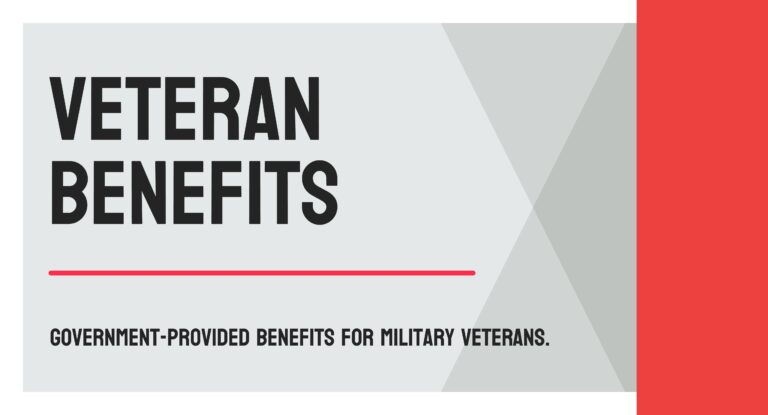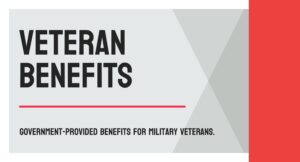 VA Disability Rating
The VA will assign you a disability rating after examining all the relevant medical records and determining the severity of your disability. This rating will be used when calculating the monthly compensation paid for your condition.
The VA typically assigns ratings in 10% increments between zero and 100 percent. The percent rating reflects exactly how much the disability affects your overall health and your ability to perform your daily functions. For example, a 30% rating means you're 30% disabled.
The VA also uses other forms of evidence to establish your disability rating, including:
Hospital and doctor records
Claim exam results if the VA thinks an exam was necessary to supplement other medical evidence
Medical test results
Information from other sources to back up your disability claim
If your service made a disability worse, then the VA will base the rating on the aggravation level of your condition. For instance, if you were 10% disabled when you got into the military, and your service worsened the condition and left you 30% disabled, then the aggravation level is 20 percent.
What is VA Form 21-4138?
Also known as a Statement in Support of Claim, Form 21-4138 is a form that can play a huge role in the evaluation of your disability claim by the VA. In order to fill this form out, the VA will request  personal information, including the following:
Your name
Your date of birth
Your social security number
Contact information
Your service number
Your VA file number
The VA will use this information to identify you and keep your claim organized. In case the VA is missing any of this information, your claim may not be reviewed. Also it is important to note, despite providing accurate information, it may take 6 months to get a decision on your appeal.
Is VA Disability Taxable?
Well, the short answer is no. VA disability benefits are not considered taxable income. You are also not required to include these benefits on your tax return. Other tax-free disability benefits include:
Death gratuity benefits for Armed Forces survivors that died any time after September 10, 2001
Grants for homes that can accommodate wheelchair living
Benefits under a dependent-care assistance program
Disability compensation and pension payments for disabilities that are paid to veterans or their families
Grants for automobiles for veterans who lost the use of their limbs
Bonus payments received from a state or political subdivision related to the veteran's service in the combat zones
Insurance proceeds and dividends paid to veterans or other beneficiaries of the policy. This includes any proceeds that are paid by the veteran's endowment policy that they might have received before they passed on.
VA Disability For Depression
If you suffer from certain mental ailments, you may also be eligible to receive VA benefits. The VA considers depression a mood disorder. This means that the condition results in symptoms such as depressed moods, loss of interest in activities they previously enjoyed, fatigue, sleeping more than usual, loss of energy, thoughts of suicide, and other negative thoughts.
The following is how the VA rates depressive disorders:
If a veteran was formally diagnosed with the condition but doesn't currently experience symptoms severe enough to interfere with their ability to function at home, work, or social occasions, and they aren't taking medications to treat the condition, then this is not compensable.
If the veteran is experiencing symptoms that come and go; that only occasionally decrease their work efficiency or ability to perform tasks, this is given a rating of 10 percent.
Social and occupational impairment involving at least one episode of suspiciousness, anxiety, or panic a week is generally given a rating of 30 percent.
If the veteran has reduced productivity and reliability as a result of episodes of depression that happen more than once a week, they get a rating of 50 percent.
If the condition results in deficiencies in multiple aspects of the veteran's life and the ability to conduct simple daily activities, the rating jumps to 70 percent.
A 100 percent rating is awarded when the veteran is completely impaired occupationally and socially and is subject to a persistent danger of hurting themselves or others.
VA Disability Process
Step 1: Submit the Claim
The VA will let you know when they receive your disability claim. If you filed online, then you will get a confirmation message once you submit. If you mailed your application, you will receive letter in 7 to 14 days.
The total waiting time will be 14 business days if the application was mailed, and immediately after online filing.
Step 2: Initial Review
Your claim will be reviewed by a Veterans Service Representative (VSR), who may request additional evidence to support your claim.
Step 3: Collecting Evidence
During this step, the VA may do the following:
Request for evidence from you, government agencies, healthcare providers, and others
Schedule a compensation and pension exam
Move the claim to a Rating Veteran Service Representative (RVSR)
In case they still need more information during the review, your claim might come back to this step, sometimes even more than once. The waiting time here is usually between 30 to 60 business days.
Step 4: Evidence Review
Once you get to this stage, all the necessary information has been received and the VSR assigned to your claim will review it. If they believe that there's missing evidence or need more information, you might have to go back to step 3. The waiting time here is 7 to 14 business days.
Step 5: Preparing for Decision
The disability claim will be sent to the RVSR. They will then review your application and the evidence to support it and start the process of preparing the relevant documents to support the decision they made. This takes around 7 to 14 business days.
Step 6: Decision Approval
The RVSR's recommendations will be reviewed further and a final decision for your claim established. This takes about 7 to 21 business days.
Step 7: Preparing for Notification
Once a decision is made about your claim, the completed documentation will be reviewed by a Senior Veterans Service Representative, who will then authorize the release of your award payment and letter, where applicable. Note that the entire VA disability rating decision packet will be promptly mailed to you. This should take between 7 and 21 business days.
Step 8: Claim Completion
This is the last step of the claims process. It's where the claim will be closed officially and the VA should mail your disability claim decision packet. You should receive your packet in your mail within 14 business days.
Reach out to the Oklahoma VA disability lawyers at Ascend Disability if you're looking for help with your VA disability claim.
Our lawyers have been supporting veterans for many years, and are committed to your unique case. Call us today at (855) 445-9787.