Social Security Disability benefits are provided by the Social Security Administration. The disability program is run by the U.S. government to provide cash support for individuals with mental or physical disorders who can no longer work due to the severity of their condition.
To qualify for Social Security Disability benefits, you have to meet certain requirements established by the U.S. Congress and the Social Security Act. When determining individual eligibility, the government will consider both medical and legal issues.
An experienced Texas Social Security Disability Lawyer at Ascend Disability might be able to help you get the benefits you are owed. Our experienced SSD lawyers in Texas handle claims on a contingency fee basis, so you don't have to pay unless we recover money on your behalf. We will work hard for you, call us at (855) 445-9787 for a free case review.
What Can Social Security Lawyers Do For Me?
Social Security lawyers help clients navigate all stages of the application process, from the initial application to the hearing before an administrative law judge, to filing appeals with the Federal district court lawsuits and Appeals Council. Disability lawyers will do a lot more than help you with communication:
Reviewing your case: Your case is the most important part of the application. Its approval or denial rides on it, and you'll definitely want to ensure it's structured to be as effective as possible. Your lawyer will review the case from start to finish, making any necessary changes or additions as they see fit. They can also inform you of your best possible legal options.
Gathering and sorting medical evidence: if you're suffering from an injury or illness, gathering evidence is an important and often overwhelming part of the process. You want to make sure all the little pieces are well organized and intact. Your lawyer can help you sort through and collect the necessary medical evidence to prepare a solid case with compelling evidence to back it up.
Ensure your application is properly filled: SSD applications are quite complicated, and it's easy to get confused when completing the process. Your attorney will ensure that you complete your application accurately to raise your chances of getting approved.
Handling communications: Throughout the process, your SSD lawyer will keep constant communication with the social security administration. The number of claims the administration receives every year is enormous, and your attorney will ensure that your application won't fall through the cracks.
Filing the necessary appeals: In some cases, perfectly legitimate claims will be denied by the social security administration, however, this doesn't mean the fight should be over. Under 40% of applications are approved at the first attempt, which means that the rest will have to file for appeals to receive the money they deserve. Your lawyer can help ensure your application has a fair chance.
Do I Qualify for Social Security Benefits?
If you have been working and have paid for social security taxes in Texas for five or the last ten years, and you've become totally disabled due to an injury or illness, you may qualify for social security disability benefits. Understanding when to talk to your SSD attorney is crucial, and the lawyers at Ascend Disability are experts at finding ways to get you the benefits you deserve.
In a lot of cases, you have to prove to the Social Security Administration that you can't perform your role or other job type in the current economy and the disabling condition will last for 12 months or more.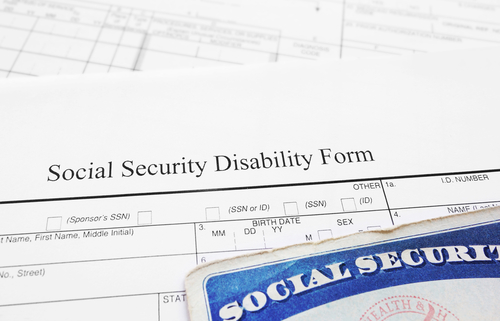 SSDI Application Process
1. Establish Eligibility
The first step when it comes to applying for disability benefits in Texas is determining your eligibility. This can be done by visiting the SSA website or getting in touch with your local Social Security office. The SSA will determine an individual's eligibility through:
Gauging your inability to work considering mental or physical impairment
Establishing whether the impairment has lasted or will last for more than 12 months or cause death
Establishing if you have been working or paid Social Security for a given period (SSDI).
Determining if you have met SSA's definition of disability.
Checking whether you have limited resources and income (SSI).
2. Complete the application
When you determine your eligibility, your next step is completing the application. You can apply by contacting your local Social Security office or do it online. The application process will require you to provide information about your work history, medical condition, and income.
3. Disability Determination Services
Once you submit an application, the SSA submits it to the Disability Determination Services (DDS). The DDS is a special agency that's responsible for determining disability for the SSA. The DDS reviews the application and the supporting evidence to establish if the applicant meets SSA's definition of disability.
4. Await a Decision
The application process could take a few months to complete. During this time, the SSA might contact you for additional information or even schedule a medical exam. You should respond to any requests from the SSA as promptly as possible.
When the DDS decides on your application, the SSA will then send you a letter to inform you of the decision. If the application is approved, you will start receiving your benefits. If the application was denied, you can appeal the decision, ideally with the help of a lawyer.
What You Need to Know About The SSD Claims Process?
It's worth noting that meeting the resources and income requirements is only the first step. You have to demonstrate that you are sufficiently disabled and that the disability meets SSA's criteria. As such, you have to show that:
The medical condition has lasted or will last for 12 months or more.
The medical condition is preventing you from engaging in substantially gainful activities.
Income doesn't exceed the maximum allowed levels.
The disability is listed on SSA's list of Impairments or you can demonstrate that your disability is "medically equivalent".
The disability is actively preventing you from working normally or doing daily tasks.
So long as you can demonstrate that your disability is severe enough and you haven't exceeded the set income levels, you could receive up to $698 per month in SSI benefits. In some cases, you might be eligible to receive both SSDI and SSI benefits, so long as you meet the criteria for both programs.
To learn more about your case and the options you have, talk to an experienced Texas Security disability lawyer at Ascend Disability.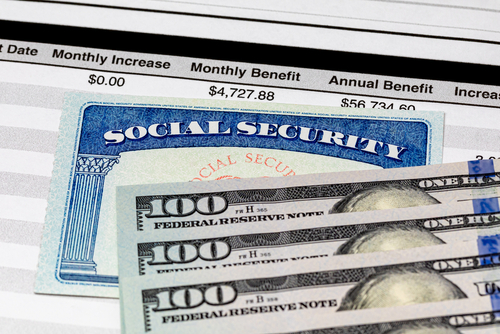 What Happens During Your SSD Claims Hearing?
The purpose of the SSD claims hearing is to allow an administrative law judge (ALJ) to make an accurate decision on the extent of your disability and whether you're 'sufficiently' disabled. ALJs are essentially independent federal judges tasked with conducting legal hearings and issuing decisions on whether you're disabled based on SSA's disability guidelines.
At the hearing, the ALJ will ask questions to you or witnesses, and these will focus on:
The nature of your medical condition.
Your ability to engage in your previous role.
The severity of your condition.
Your ability to do other work.
The hearing is your chance to present your case and arguments directly to the people who will decide whether or not you receive disability payments. You can convince the judge, face-to-face, about why your impairments or condition affect you.
You can present evidence at the hearing, including evidence that wasn't available during your initial denial. The ALJ considers this along with any other evidence of disability that happened in the months leading up to your hearing.
The best thing you can do is have an experienced SSD lawyer representing you. There are no upfront charges, and a good attorney will be experienced and well-informed about your case and can therefore help you through the entire hearing.
You could have witnesses testify on your behalf during the hearing. Candidly laid testimonies from your own witnesses can be a huge deciding factor when appealing for disability benefits. The ALJ will listen to you and your lawyer. They will also interview and question you and your witnesses.
The judge might also call in medical and vocational medical experts to question them or seek opinion evidence. You and your lawyer could question these expert witnesses as well. When the record is complete, the ALJ will consider all evidence and testimony in the record. In most cases, the judge will make a decision soon after the hearing, and you will get your notice of award letter in your mail.
Talk to an Experienced Social Security Disability Lawyer in Texas
In the end, your Social Security Disability lawyer can help you at any point in the disability benefits process. Still, you want to bring in an experienced and knowledgeable lawyer as early as possible. The sooner your attorney starts working on your case, the higher the likelihood that you will receive the maximum Social Security Disability benefits available for your case.
For decades now, Ascend Disability lawyers have served Texas residents by helping them achieve successful outcomes with their disability benefits cases, workers' comp claims, and other legal needs. Plus, you don't need to wait to talk to a Texas Social Security Disability lawyer. Take your first steps towards protecting your financial future by reaching us at (855) 445-9787 today.